First, you need to determine the type of air filter in the full-size refrigerator, so that the air filter can be installed accurately.

Some retailers provide air filters, including morefilter.com.

Type 1

Note: The air filter is located behind the blue LED light vent cover, on the back wall near the middle of the refrigerator.

1. Remove the air filter from the packaging.

2. Pull out the plastic cover on the vent cover. We recommend lifting one side of the cover first, and then lifting the other side to remove the cover.

3. Snap the filter into place.
Type 2

Install the air filter behind the ventilation door, on the rear wall near the top of the refrigerator compartment.

1. Remove the air filter from the packaging.

2. Lift and open the ventilation door.

3. Snap the filter into place.

Here is a good quality and economical air filter.

Whirlpool AIR1 / W10311524 FreshFlow Compatible Refrigerator Air Filter By FS, 6 Packs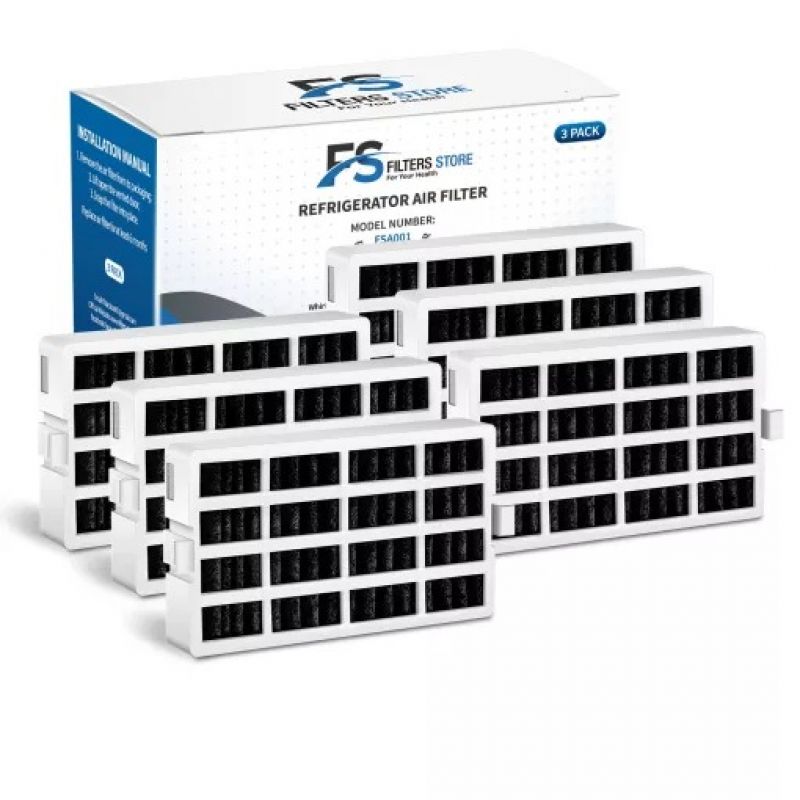 The Refrigerator Air Filter is used in conjunction with activated carbon to freshen the air in the refrigerator and help effectively remove unpleasant odors, including onions, garlic, and durian. Using advanced technology, the filter can ensure that the humidity in the refrigerator is controlled, preventing the growth of bacteria and leaving a fresh smell. It has a service life of 6 months, has strong brand compatibility (Whirlpool, Kitchen Aid, Maytag, Amana, Jenn Air), and is easy to install. According to the above description, it only takes a few minutes or even less than a minute to complete the installation.
If you are still worrying about choosing a good refrigerator air filter, then Morefilter products will be your wise choice. Please refer to the product description for the specific compatible models.