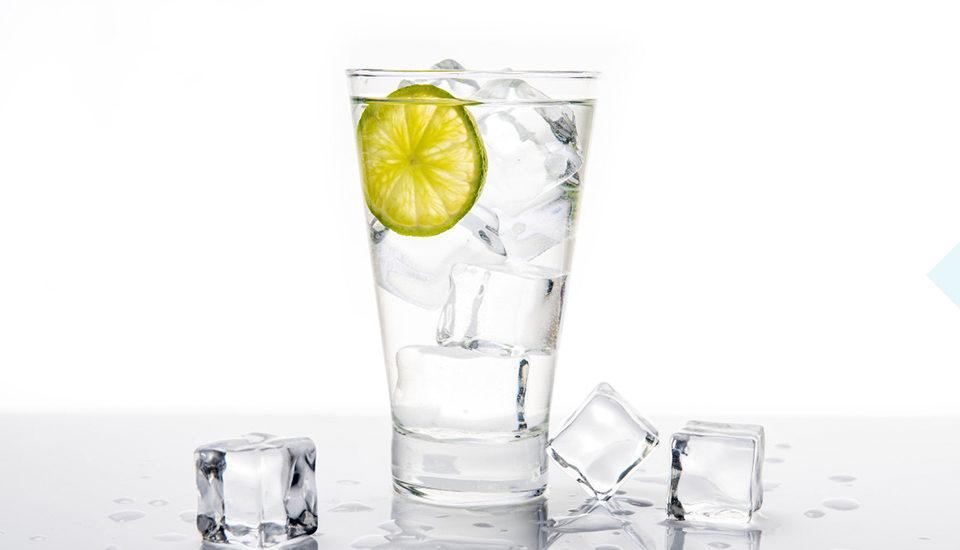 Product Details
The GP005A for F2WC9I1 (ICE2) filter is used in Icemakers by , KitchenAid, Maytag, GE & Jenn-Air.
The F2WC9I1 filter gives better taste of water for drinking and making beverages as well as healthy, clean and clear Ice for your family.
This NSF certified filter reduces chlorine taste and odor and scale build up. Replace every 2,000 gallons (7571 liters) or 9 months to ensure clean safe drinking water.
The filter fits perfectly and is easy to install without using any tools.
Family Safe Warming Tips:

1. This product is made of BPA-Free plastic and Sri Lanka activated carbon, please use with confidence.
2. Please placing the ring and cap of the filter properly. Be sure to stay away from children to prevent children from eating by mistake.
3. The filter life depend on water quality in different regions. Recommended to replace it every 3-6 months.
4. Please flush 4 gallons of water through water filter cartridge before use.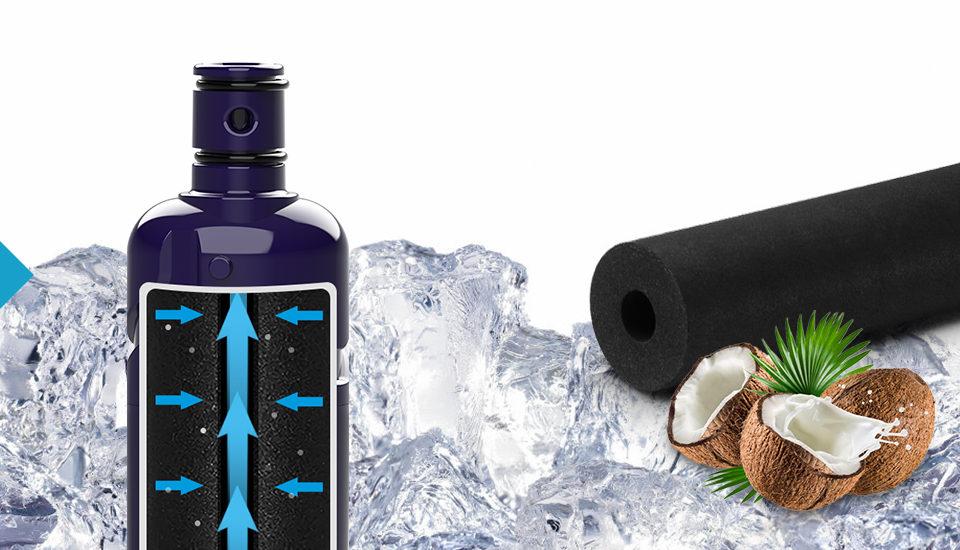 Reasons to buy from us:
Part number F2WC9I1, ICE2, P6RFWG2K, W10565350A
Tested by NSF International against Standard 42 for the reduction of chlorine taste and odor and particulate
Also replaces GE IMWF
Helps reduce chlorine taste and odor
Easy installation and operation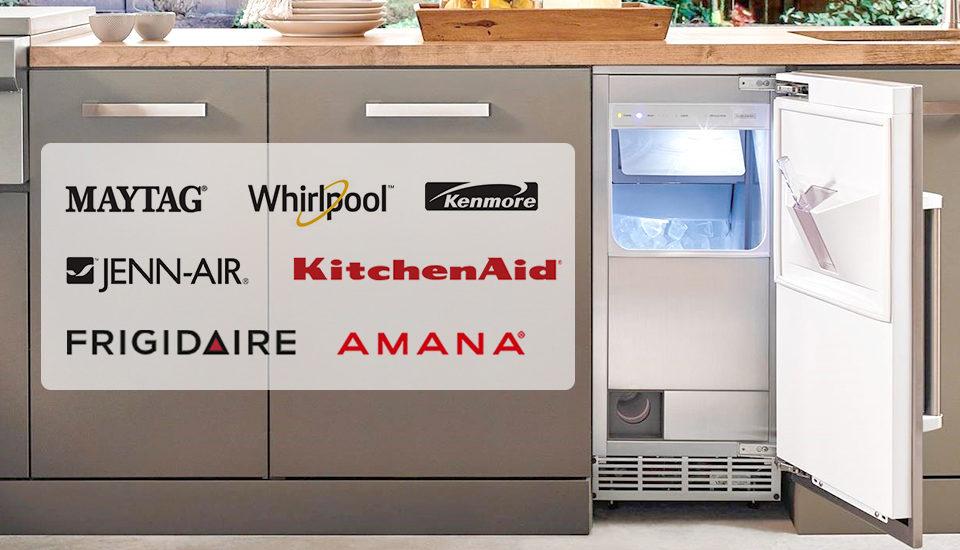 Compatible Part Numbers:
10565350A, 3019657, 4396808
AP5801390
ENF2WC9I1
F2WC9I1
ICE2
KTAF2WC9I1
MAYF2WCPI1
P6RFWG2K, PS8759230, P6RFGEG2K, P6RFKG2K
W10480323, W10565350, W10565350A, WHIRLF2WC9I1
Compatible Ice Maker Model Numbers:
10689553100, 10689593100, 10689599100
JIM158XYCX0, JIM158XYCX1, JIM158XYRS0, JIM158XYRS1
MIM1554ZRS0, MIM1555ZRS0
GI15NDXZB0, GI15NDXZB1, GI15NDXZQ0, GI15NDXZQ1, GI15NDXZS0, GI15NDXZS1, GI15PDXZS0
KUIC15NHZS0, KUIC15PHZS0, KUIC15POZP0, KUIC18NNZS0, KUIC18PNZS0, KUID308ESS0, KUID308ESS1, KUID508ESS0, KUID508ESS1, KUIO18NNZS0, KUIO18NNZS1, KUIS15NNZB0, KUIS15NNZW0, KUIS18NNZB0, KUIS18NNZW0, KUIS18PNZB0, KUIS18PNZB1, KUIS18PNZW0, KUIS18PNZW1, KUIX305EBL0, KUIX305ESS0, KUIX305ESS1, KUIX305EWH0, KUIX505ESS0, KUIX505ESS1, KUID308EBL, KUID308EPA, KUID308EWH, KUIX505EPA, KUIX305ESS2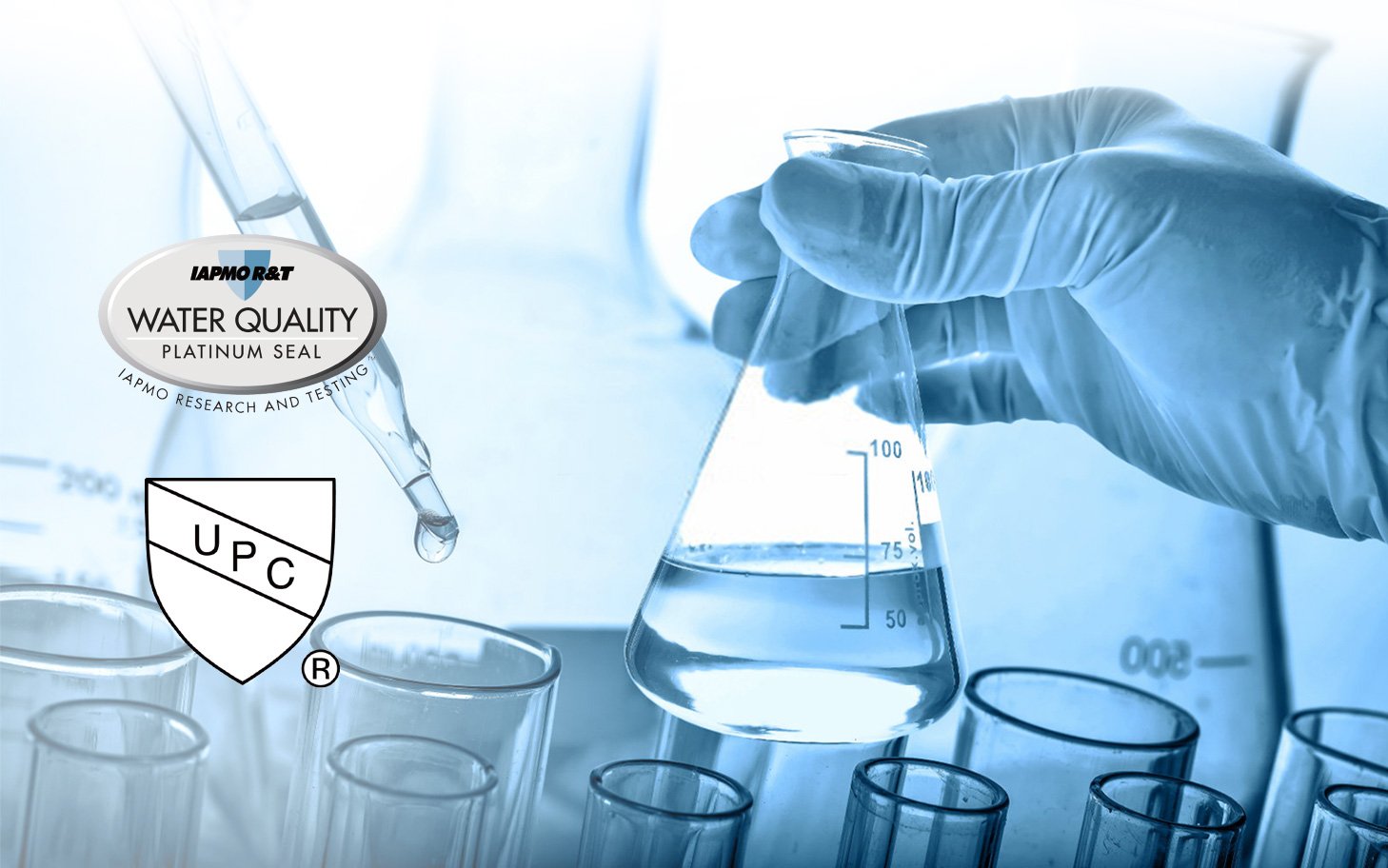 IAPMO CERTIFICATION
Glacial Pure LLC is tested and certified , a quality assurance for consumers.
Click here to check products NSF's certificate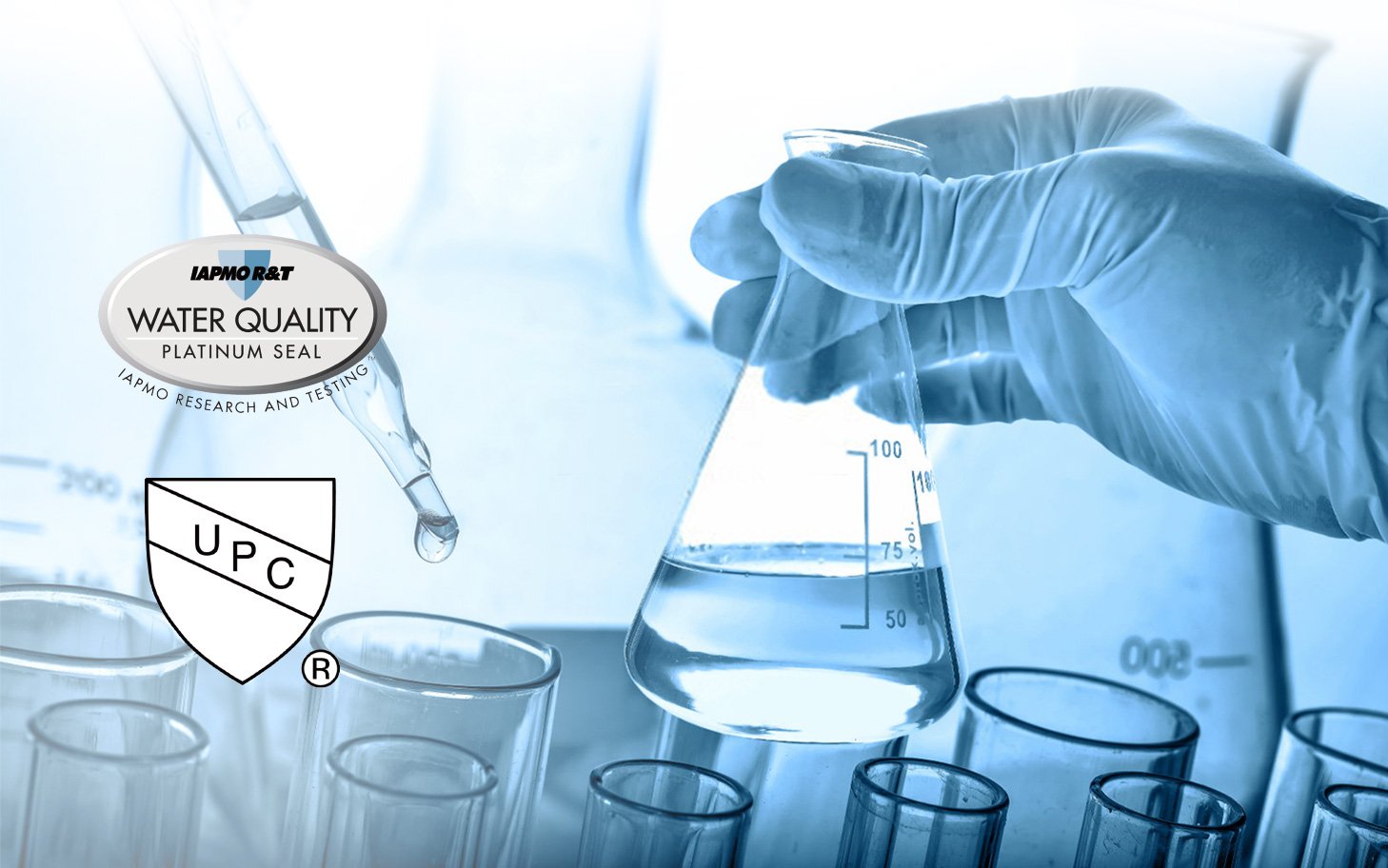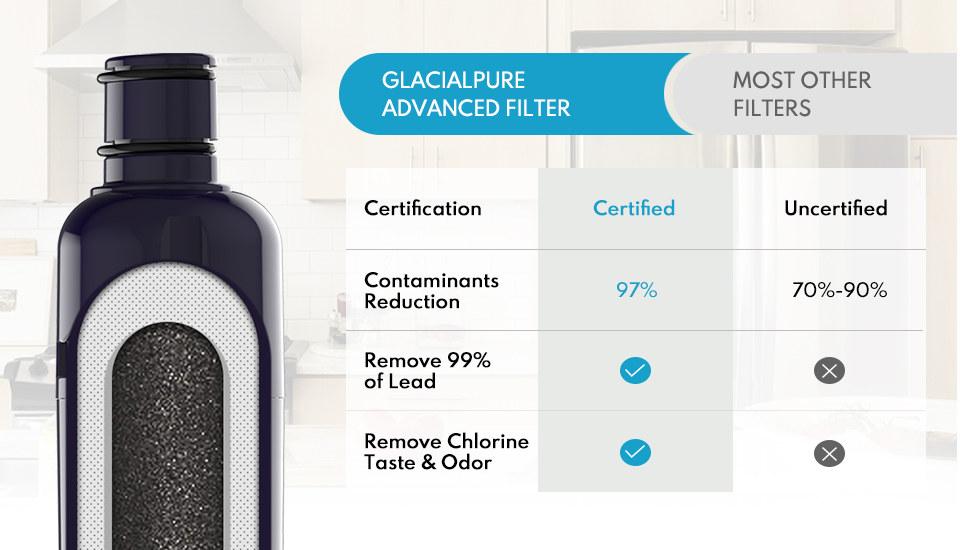 Lower Cost, Better Performance
Normally, just two GP005A are enough to purify a family's water consumption in a whole year. Glacial Pure is better-priced than most other brands without sacrificing quality - very effective at removing 24 contaminants, such as lead, chlorine, and industrial chemicals.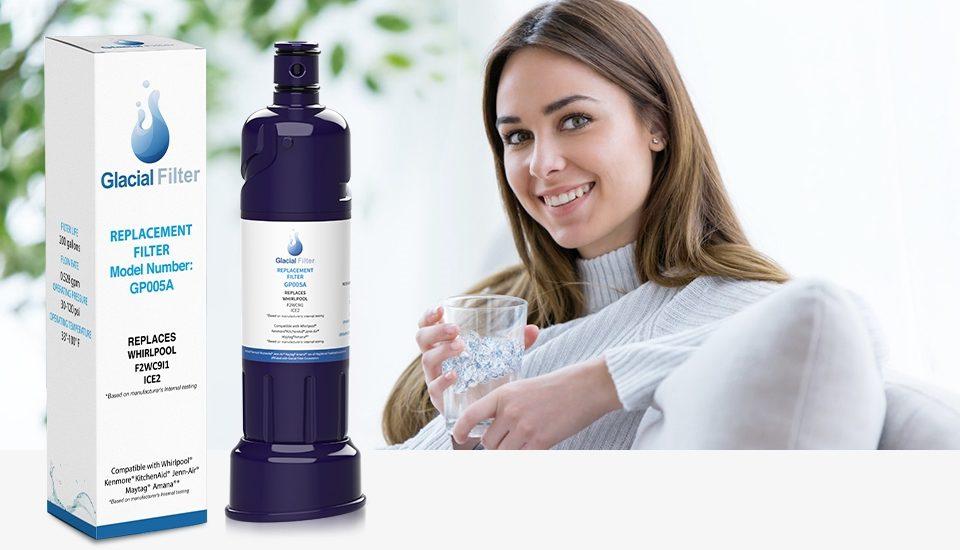 Specifications
| | |
| --- | --- |
| Item Weight: | 1.71 pounds |
| Shipping Weight: | 1.71 pounds |
| Manufacturer: | Glacial Pure |
| ASIN | B07Y7LD464 |
| Item Model Number | Glacial Pure |
| Filter Life | 6 months |